WELCOME TO THE FLAMINGO CHICKS' SHOP!
Flamingo Chicks is an inclusive community giving all children, including disabled children and those with illnesses such as cancer, the opportunity to enjoy dance and explore movement alongside friends. At the Flamingo Chicks shop, we've curated and sourced products from amazing artisans across the UK who have generously donated their flamingo produce to support Flamingo Chicks! All profits from our shop support Flamingo Chicks' work to ensure all children have the opportunity to explore and learn through dance.
LOOKING FOR AN ALTERNATIVE GIFT?
Give the gift of Magical Memories this Christmas and sponsor a Flamingo Chicks hospice class. As a thank you, we'll send you one of our stunning Flamingo Chicks baubles, designed in partnership with the Workshop at Aberfeldy – a social enterprise in the Scottish Highlands.
£35 is enough to sponsor a hospice class, bringing the joy of Flamingo Chicks' award-winning inclusive dance classes to more children and families in 2021.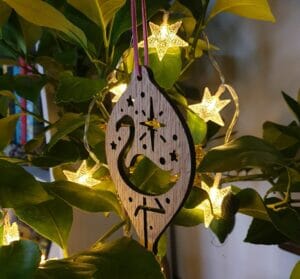 Having a clear out? Support Flamingo Chicks on eBay!
Remember, you can also support Flamingo Chicks by selling your own wares and donating some of your profits to Flamingo Chicks through eBay for charity, You can support Flamingo Chicks here.
THANK YOU FOR SHOPPING AND SUPPORTING FLAMINGO CHICKS!